FlexCHESS: "Flexibility services based on Connected and interoperable Hybrid Energy Storage System"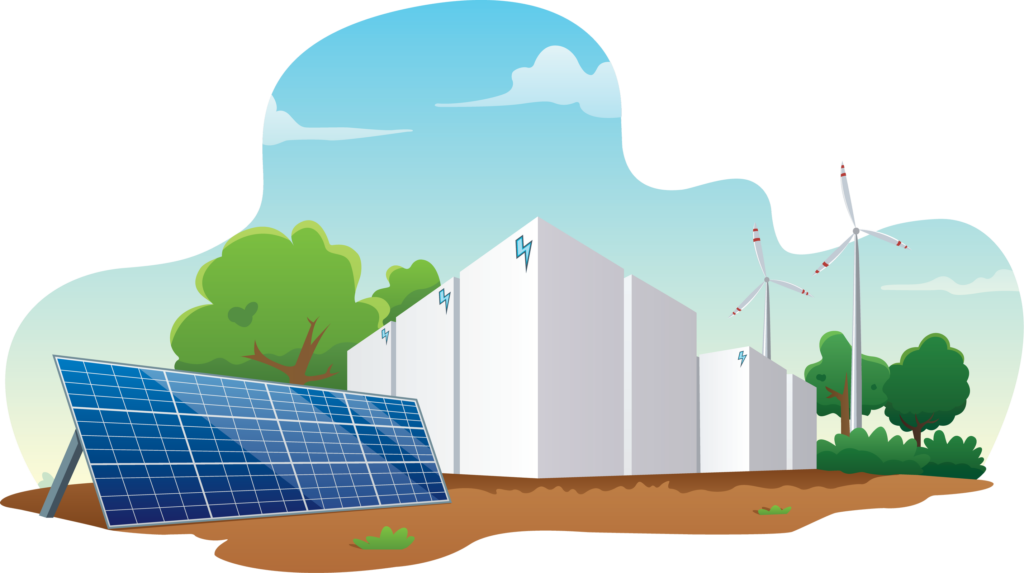 The large scale integration of renewable energy sources (RES) has introduced a new operating paradigm. Renewable energy sources are characterized by uncertainty and volatility. Moreover, overloading of transmission and distribution feeders have become more frequent.
The curtailment of renewable power generation has thus increased, contradicting the goals for high shares of RES. A valuable solution to these challenges is the introduction of flexibility from flexible resources and loads.
In this context, FlexCHESS project proposes cutting-edge solutions based on digital twin concept, Virtual energy storage systems (VESS) and Distributed Ledger Technology (DLT) to revolutionize the existing practices. Based on the aggregation of Connected Hybrid Energy Storage System (CHESS), FlexCHESS improves the grid stability while increasing the profitability of its installations by guaranteeing various ancillary services at the distribution and transmission network levels. FlexCHESS will also ensure the highest level of interoperability of the proposed solutions and enhance the innovation capacity and competitiveness of SMEs and Startups in Europe by unlocking access to meaningful information and co-creating new business opportunities.
This will be achieved by the appropriate promoting of open innovation and making smart technologies an asset for intelligent business. In order to validate and evaluate the proposed solutions, five pilot sites demonstrations with diverse assets in different European countries are planned. The aggregation and optimization of different resources will be extended to take into account not only electrical energy storage systems (ESS), but also multi-ESSs. Thus, FlexCHESS project will define different scenarios allowing to evaluate the performances and flexibility capability of CHESS.
The vision of FlexCHESS is to revolutionise the existing paradigms of energy storage by developing a multi-level flexibility approach based on Virtual Energy Storage System (VESS) that can store surplus energy through hybrid energy storage systems (HESS) and modify their behavior and architecture to support unpredictable growth and change of demand, climate and market. FlexCHESS will enhance the innovation storage capacity and competitiveness of the smart grids in Europe based on VESS-centric approaches to address uncertainties and weaknesses related to the extensive integration of variable renewable energies into the electricity market. This will be achieved by the appropriate promotion of open innovations and making the smart technologies an asset for an intelligent business.
The value of FlexCHESS is to guarantee a strict green VESS and minimise the energy curtailment. This will be reached by ensuring the transparency and traceability of stored energy in parallel with information sharing while protecting private data related to each actor. Also, we embrace creativity and innovation to deliver flexibility services and the best practical outcomes.intelligent business.